LEARN WHY You Should Sign The California Association Of Realtors Tax Initiative Petition
Most people outside of the Real Estate industry have never heard of the California Association of Realtors. CAR, for short, is the trade association for the real estate industry in California. One primary focus for the association is the protection of homeowner rights to own and enjoy real estate thru advocacy, lobbying efforts, and the support and opposition of legislation that hurts or helps real estate.

Right now CAR is circulating a petition to put a measure on the Ballot that will help everyone involved with home ownership. We urge you learn the details about it and sign it. We have copies available in our office, or, we can send one to you if you are not local to the Big Bear area.
This initiative seeks to allow homeowners who are 55 or older the ability to sell their current California home and transfer their low Prop 13 tax basis to another home anywhere in California. Currently there are roughly only a dozen counties that allow this. This will help or solve several challenges facing Californians today.
Currently, affordability is a problem for nearly all-first time homebuyers. In addition, inventory levels are historically low. Inventory levels and pricing are closely tied together. This ballot initiative will greatly help free up homes for first time homebuyers and allow those 55 or older to move into more suitable housing when they are on a fixed income. Here is how it works.
Many people 55 and older who have owned their homes many years pay very low property taxes because of the low property value when they purchased, years or decades ago. However, they are also now often on a fixed income. Typically they live in large (now nearly empty) homes that they purchased to raise their children. Unfortunately, due to being on a fixed income they cannot afford to sell the home that no longer fits their needs because they cannot afford the increase in property taxes to purchase another home which is far more expensive. They have the equity but not the cash flow to pay the increase in property taxes. This hurts everyone including young families who cannot find a home large enough at an affordable price.
This ballot initiative will help ease these problems with no foreseeable downside! Lost tax revenues from property tax transfers will be replaced by the increased economic activity. 55-year or older baby boomers on fixed incomes will have the ability to downsize and free their large homes up for younger families. It is also good for the environment and precious resources in our dry state that homebuilders won't be required to build unnecessary housing which taxes our already limited and precious natural resources.
If you wish to sign the petition you can stop by our office at 42153 Big Bear Blvd, Big Bear Lake, CA 92315 between 8 am and 5 pm 7 days per week. If you reside outside of Big Bear and would like to sign the petition simply call our office at (909) 584-220 and we would be happy to mail one to you.
Have a great 2018 and lets work together to make things better!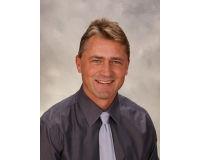 Author:
Mark and Carrie Dolan
Phone:
909-912-5032
Dated:
February 2nd 2018
Views:
2,317
About Mark and Carrie: Experience: Mark has been a full time professional real estate agent in Big Bear Valley since 198...